Bucks 4x4 -
Transfer Case Parts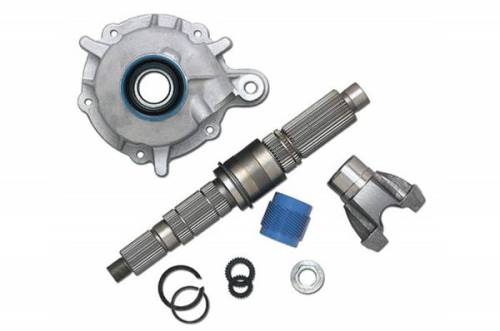 Browse Transfer Case Parts
Products
Transfer Case Slip Yoke Eliminator Kit
Description:
The TeraFlex TJ: NP231 Extreme Short Shaft Kit is what short-wheelbase TJ Wrangler/Unlimited owners have been dreaming about for decades. Increases driveshaft length by up to 7? over a stock application.
Please Call for Availability
Transfer Case Slip Yoke Eliminator Kit
Description:
The TeraFlex TJ / YJ / XJ: NP231 Short Shaft Kit increases the rear driveshaft length by 4? eliminating the need for a Transfer Case Lowering Kit in most cases. Also includes a larger output bearing and rear housing.
Please Call for Availability
Transfer Case Slip Yoke Eliminator Kit
Description:
NP231 Slip Yoke Eliminator
Please Call for Availability